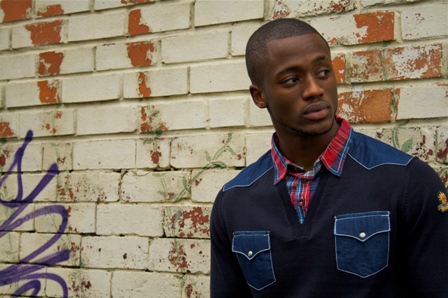 Who are you…
I'm TS7, a 20-year-old music producer from Bradford, Yorkshire. I started making music when a friend of mine showed me a track that he made, I was so fascinated by the fact you could actually make a beat to sound exactly how you'd want it to, I was about 14 at the time. He gave me a copy of Fruity Loops (now FL Studio) and I haven't looked back since. My mum used to make me go to piano lessons when I was around 5 or 6 and I used to hate it! But I can't thank her enough now; I managed to get to grade 5. When I was 16, I played football for Bradford City and Hull City academies and in a way, that slowed down my musical aspirations, but the musical journey really began when I wasn't offered a contract. This allowed me to focus on my music 100%. I'm now producing using Logic Pro and Reason, along with a whole heap of VSTi's and Synths!
Inspirations?
When I was younger, I grew up around jazz and classical music. That's all that my parents used to listen to. Whether it was in the house, the car, at parties, everywhere! If you listen to the music I produce now, you'll probably be able to hear aspects and melodies from jazz and classical music and as I got older I started to listen to a lot of American hip-hop music: Eminem, Dr. Dre, M.O.P and Snoop Dogg, to name a few. I also used to listen to a lot of grime music as well, artists like Wiley, Dizzee Rascal, Kano and Skepta etc. in the mid-2000s. I also used to listen to a bit of pop and R&B, believe it or not. I was always inspired by music that had a powerful melody; it always used to catch me. I'm inspired by the obvious producers, such as Timbaland, Ryan Leslie, Lex Luger and others. Oh yeah, Fraser T Smith, he's cold too! It wasn't until 2006 that I really started to listen to bassline music though: the energy, powerful drum kits and deep basses, it caught me instantly. I was inspired by producers like DJ Q, Virgo, Veteran, Agent X, Booda and T2, to name a few. So I thought I'd give it a try producing it myself and I remember sending an untitled track to DJ Q back in 2006 and got my first BBC Radio 1Xtra play. From then, it's just been a progressive whirlwind and I'm very happy with the development and growth I've made in the past 4 or 5 years. A big shout to the Niche elite: Jamie Duggan, Shaun Banger Scott and Nev Wright, they all supported my music from an early age.
Genre?
This is a tricky question, because although I don't like when people say this, I can produce most styles of music. I produce bassline (mostly), electro, house, funky house, R&B and even some commercial pop music. But it was definitely bassline that helped me get the status and reputation that I've got now.
Outta London?
Living outside of London makes it extremely difficult to progress in music, that's a fact. London is where everything is happening; where all the majority of major labels are based. Although bassline originated in Sheffield, for it to progress to the next level it had to catch the eye of the Londoners, that's just how it is. It's also sometimes difficult to network. Personally, I think that living outside of London puts you at an instant disadvantage musically, for the simple reason that if you get well-known in London, you then automatically attain status around the rest of the country, whereas if you're well-known up North, that doesn't mean that you're going to be well-known down south, if you get what I mean? There's only so far you can take it living outside of London.
Plans for 2010 and beyond?
This year has been a good year musically for me. I've featured on a few compilations, had a few TV interviews, released three EPs and shot 2 music videos. I've also got my brand new mix CD 'Jam Volume 3' coming out and it features 22 tracks all produced by myself, that will be available to download on iTunes on November 29th. I'm currently working on new experimental material with Slick Don, Trilla, Platnum, Baby Blue, Preeya Kalidas, R.I.O, TJ Lyricz, J-Star and big upcoming vocalists, Bianca Gerald, Christobelle, Sarah Etheridge, just to name a few. Also look out for projects alongside DJ Q and Virgo, as well as my own solo material. I'd also like to thank DJ Target, Ras Kwame, DJ Cameo, DJ EZ, MistaJam, DJ Apostle and any other DJ that has supported my music, it's appreciated. There are a lot of people claiming that bassline music is dead, but being one of the leading producers in the scene, this definitely isn't the case. I'm just looking to keep up the work rate and see where it leads me. I'm not in a rush to top the charts, I just want to continue making good music and progressing up the ladder.
TS7: 'Jam Volume 3' – is out November 29.
Stay up to date with TS7 on Twitter - www.twitter.com/TS7music
Words and editing: Joseph 'JP' Patterson
This also appeared over at MTV: HERE